Hello, Uncustomary readers! I am Miki from Miki's Scrapbook and it's an honor to be here today guest blogging for the coolest girl ever. As you may or may not know, I am from Argentina, but have been living in California for over 3 years now. I thought it would be fun to show you some of my favorite places here in sunny California. Now, I shall warn you, none of these spots are by the ocean, quite the opposite, they're all located somewhere in the middle of the desert. It may sound boring, but I've discovered that the desert is not just arid and inhospitable land, it certainly hides some wonderful and interesting little treasures. I've chosen these locations, which are probably not the most representative of California, but they're colorful, eccentric and fun just like our friend Mary :p.
Pioneertown
Pioneertown is located some miles away from Palm Springs. As soon as you set foot on it, you feel as if you were in an old western movie set, and that is because it was indeed a movie set during the 1940s, haha. There are a few real houses surrounded by fake bars, barns and even a church. What interested me the most, though, were all the objects that locals lie around – toys, broken pottery, statues, typewriters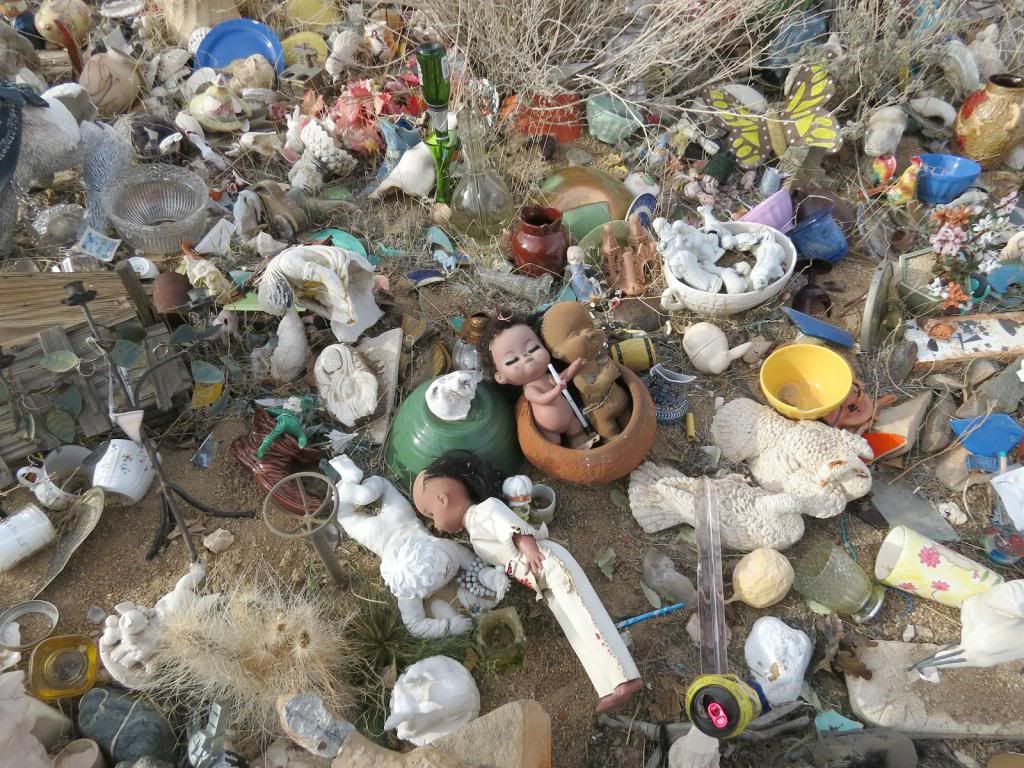 We stopped by on a Sunday and caught a band which was playing outside the fake bar, and I've heard that every now and then popular bands play at the restaurant opposite the Pioneertown motel.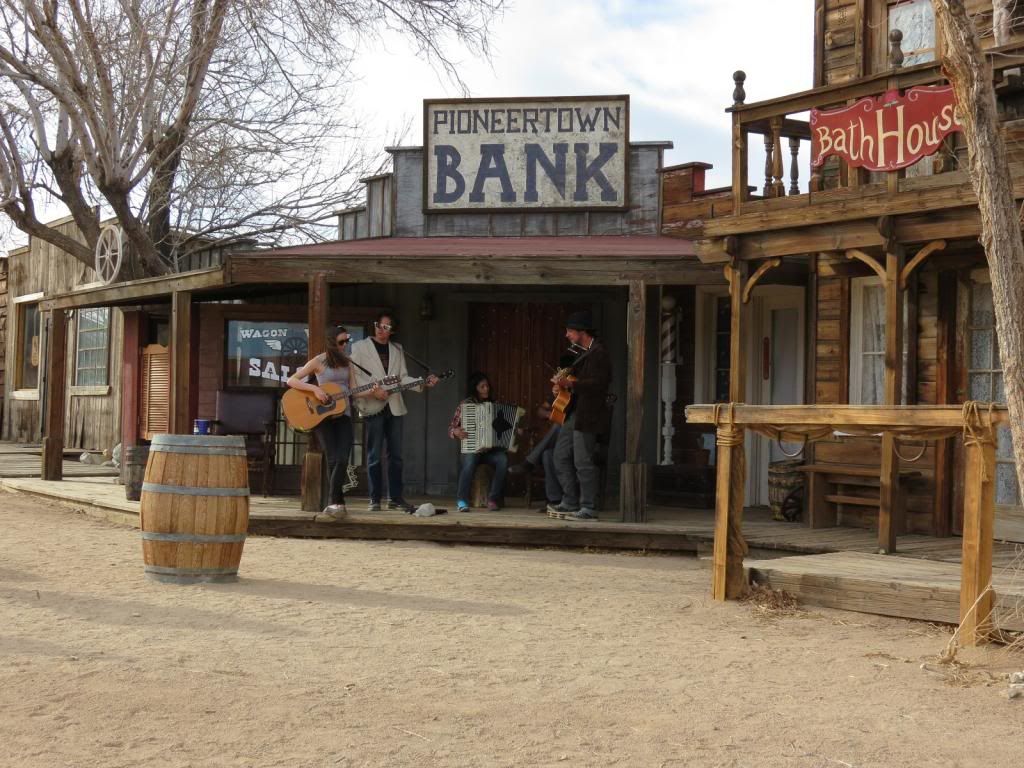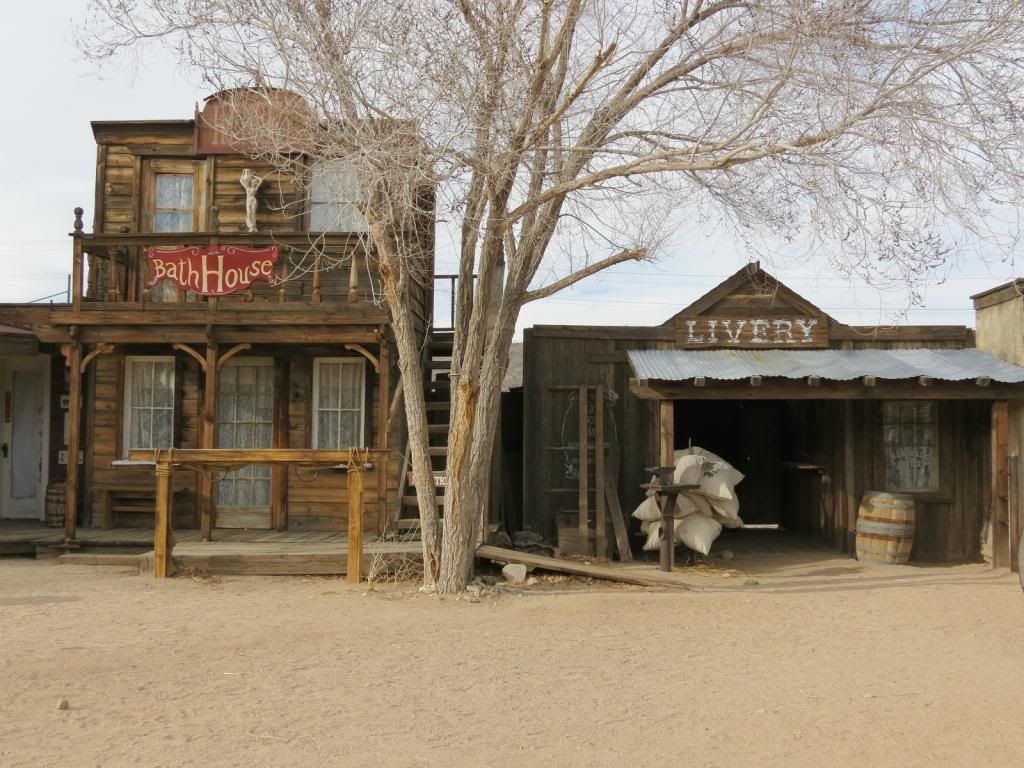 Elmer's Bottle Tree Farm
According to Elmer himself, he started his bottle farm 12 years ago to create something that would outlast him. There's a gazillion bottles, of course, as well as random old objects such as typewriters, sewing machines, bones, street signs, a gas pump and plenty of guns, which are fully functional. These are things he has collected himself as well as donations.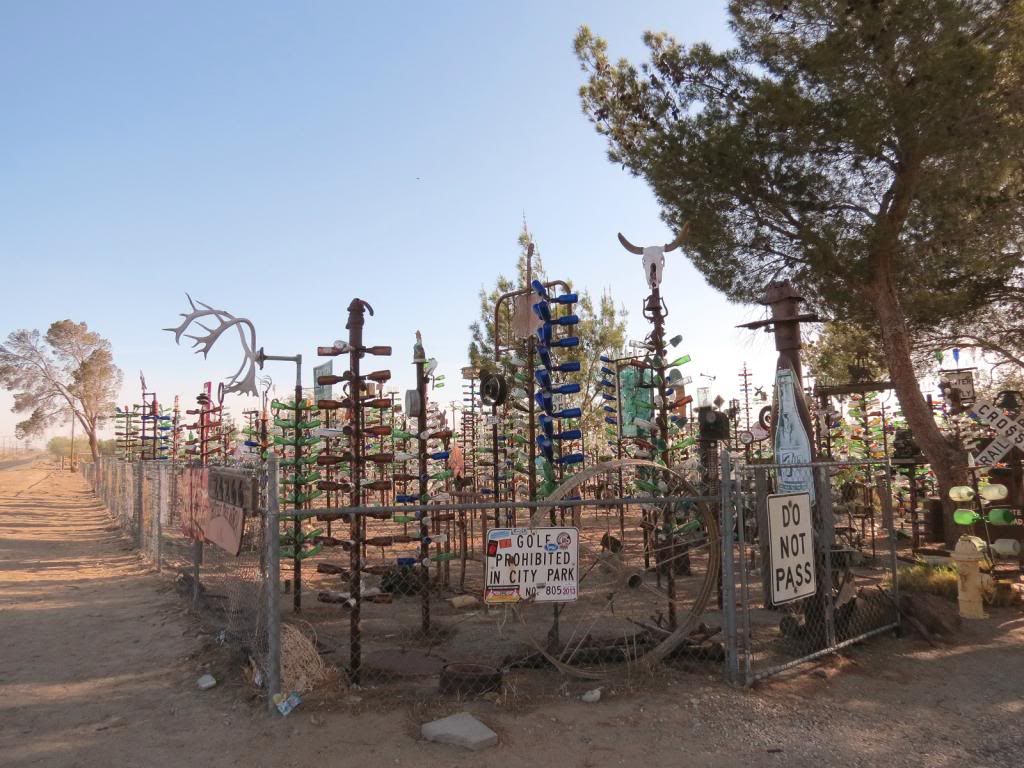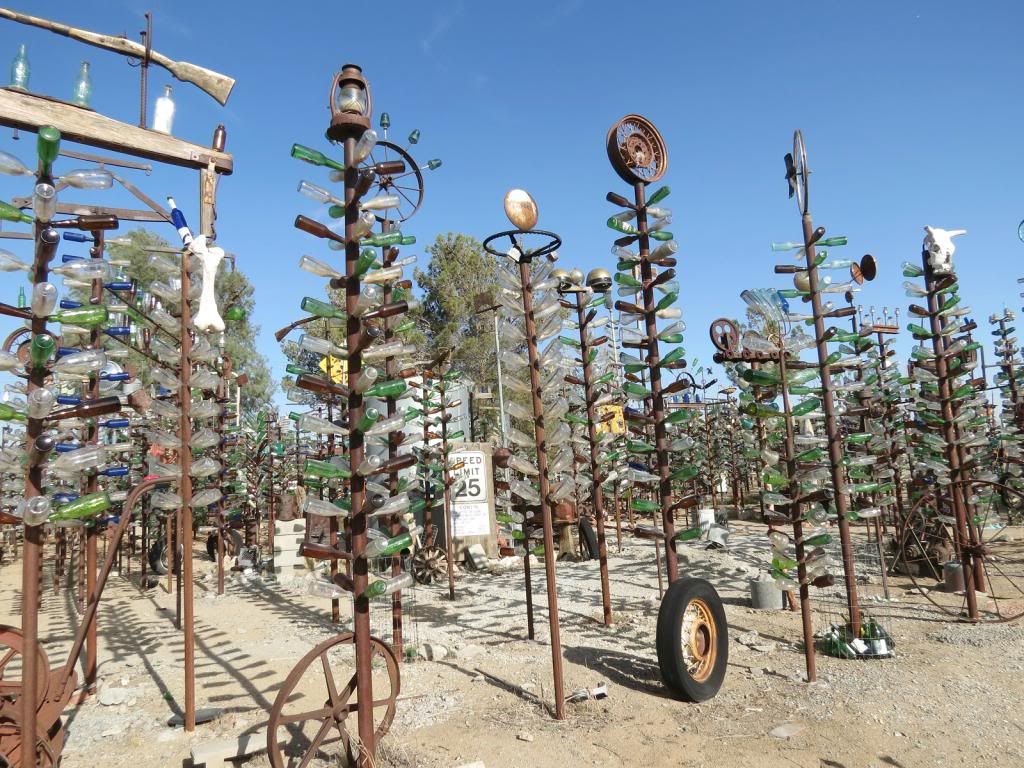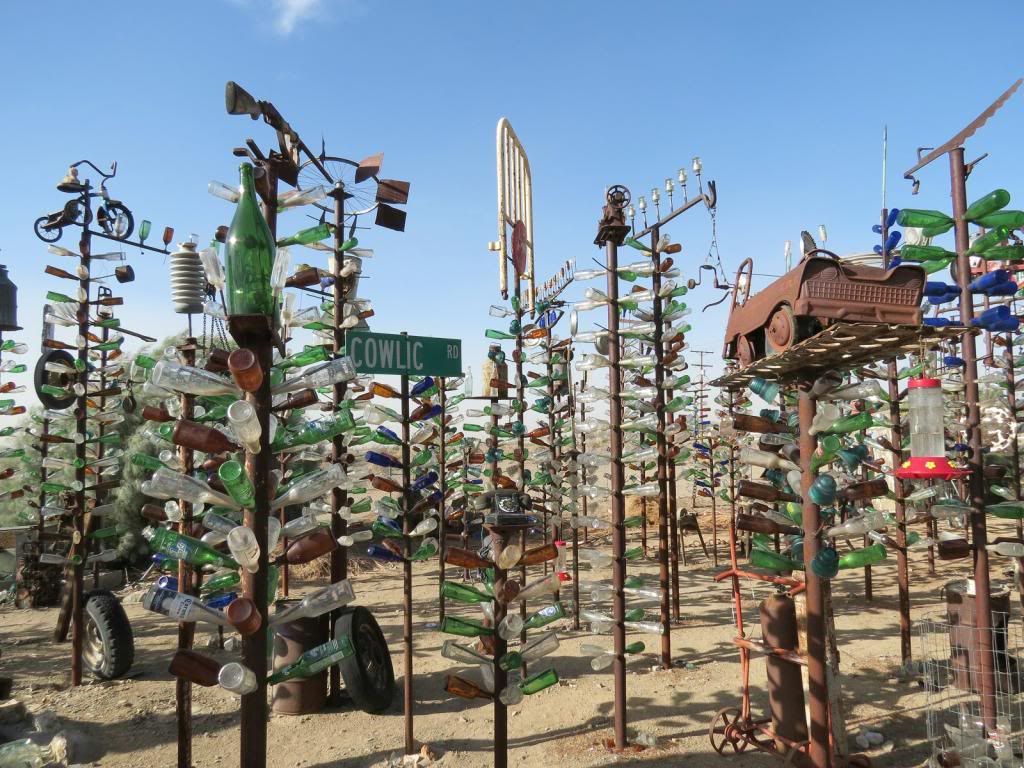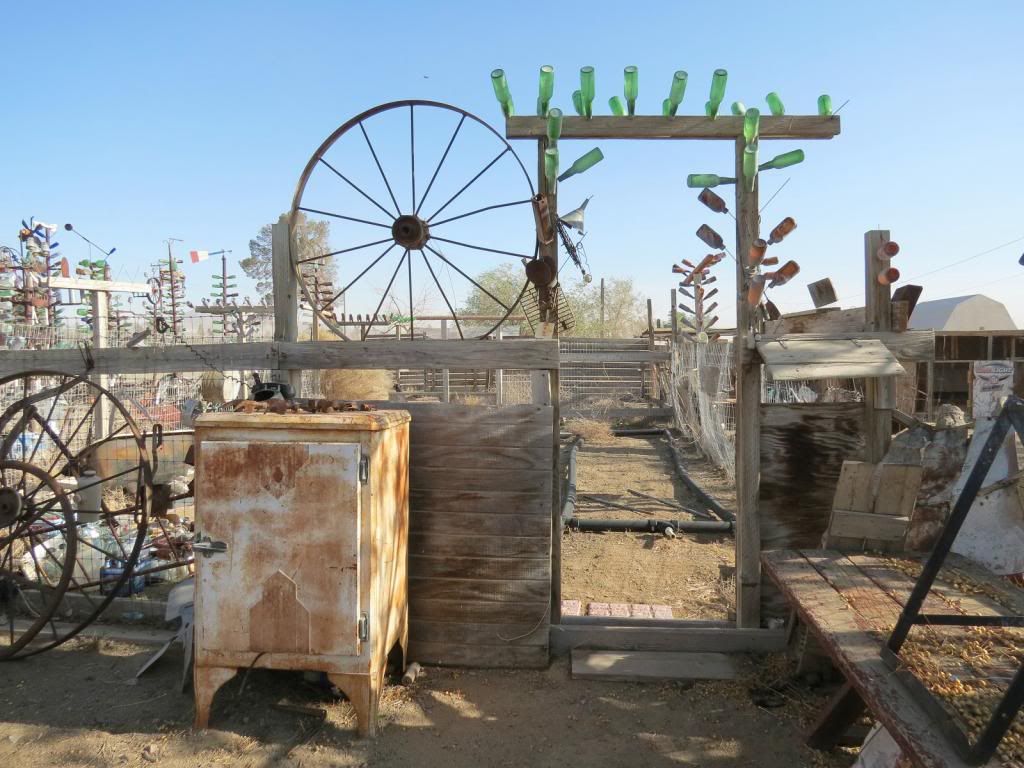 Salvation Mountain
This is probably the most popular of these 3 places, the one you've all heard about. Sadly, its creator, Leonard Knight, passed away earlier this year at the age of 82. This art installation was made with adobe, straw and paint and its point was to spread the message "God is love". This incredibly colorful man-made mountain is bigger than I'd imagined; it holds different little confined spaces where visitors leave all sorts of offerings. Whether you're religious or not, you'll feel that Salvation Mountain radiates positive energy :).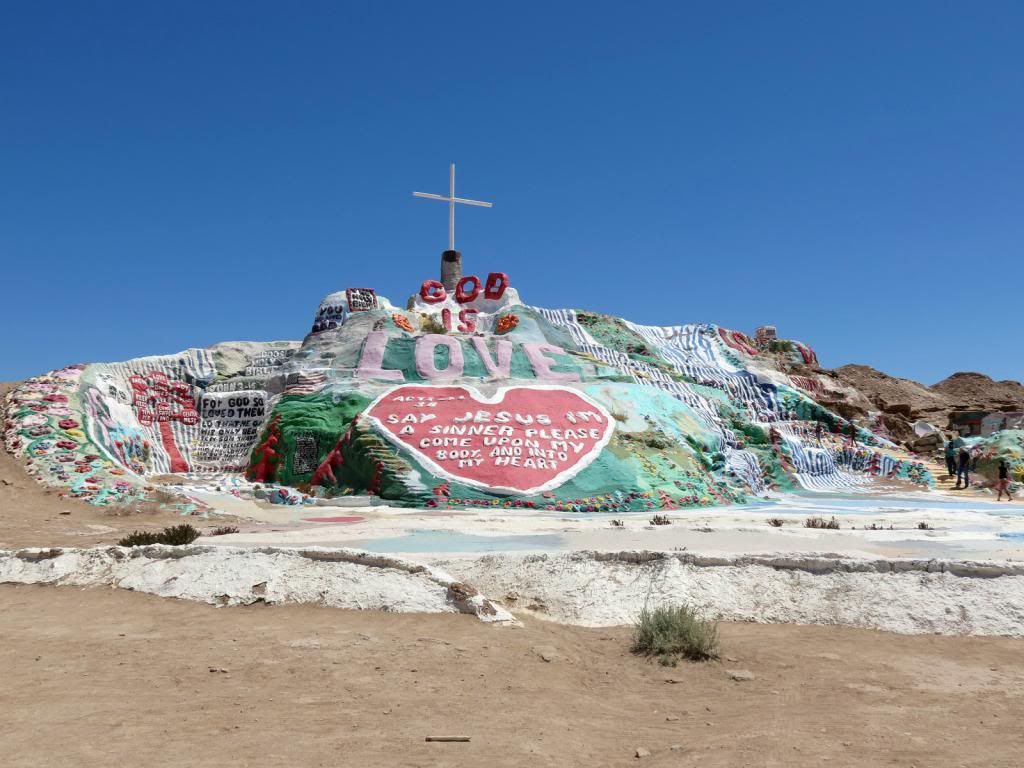 Leonard might have passed, but there's a group of volunteers who work hard to preserve his work. If you wish to make a donation or actively participate in the preservation of the mountain, check

this link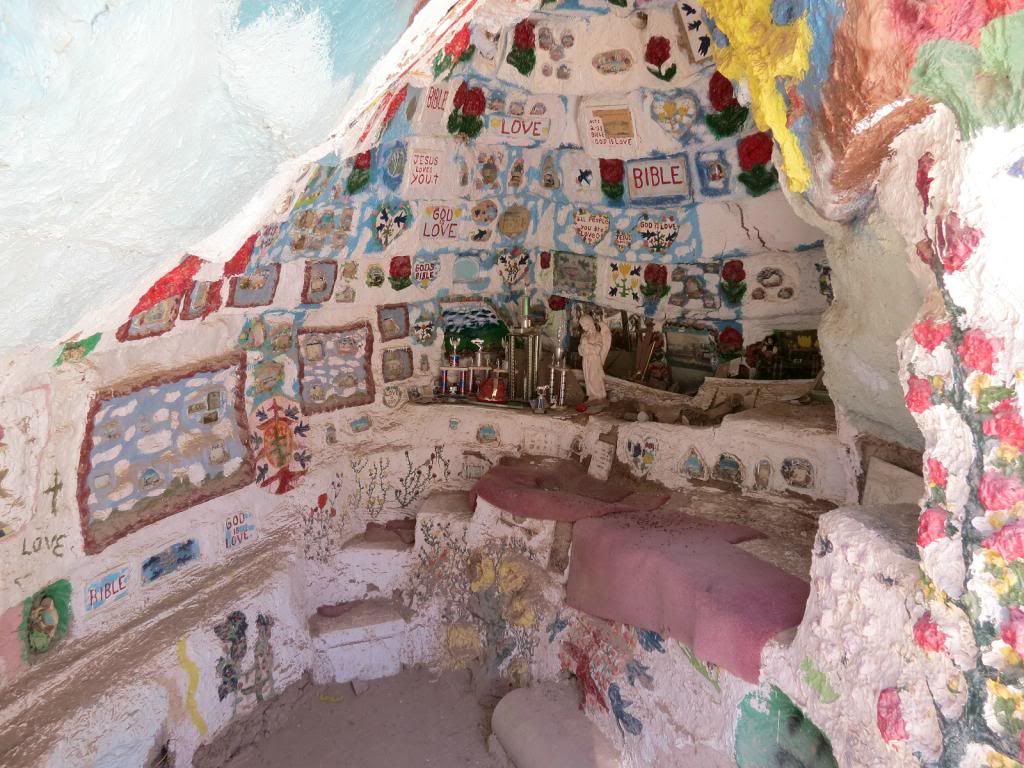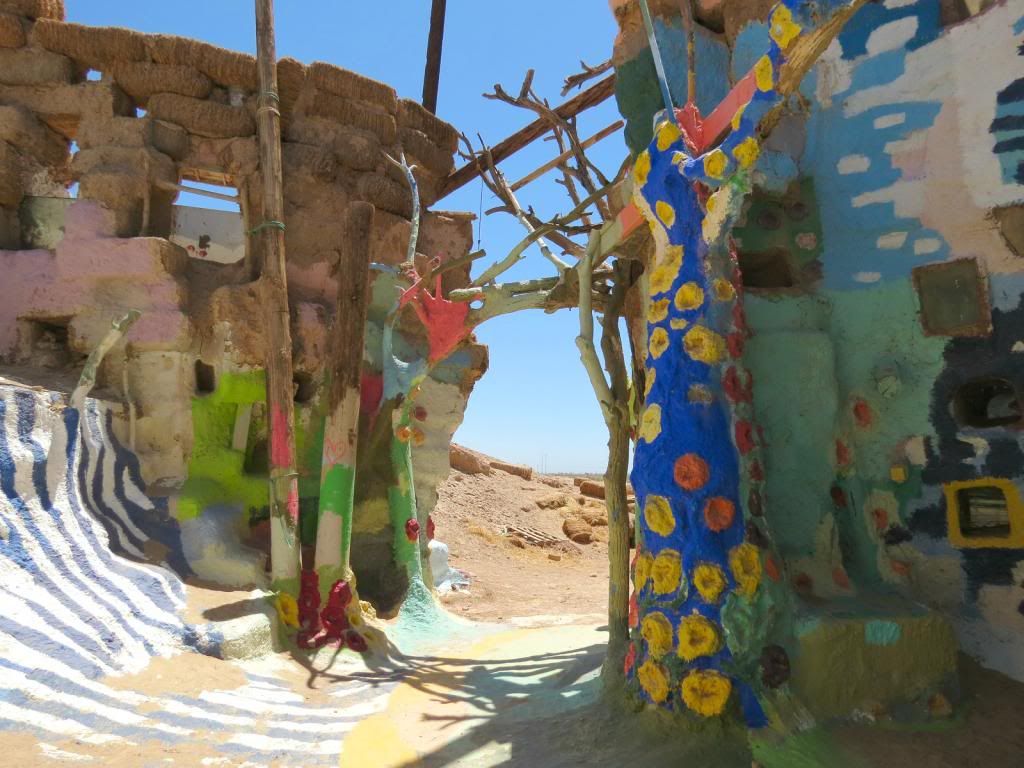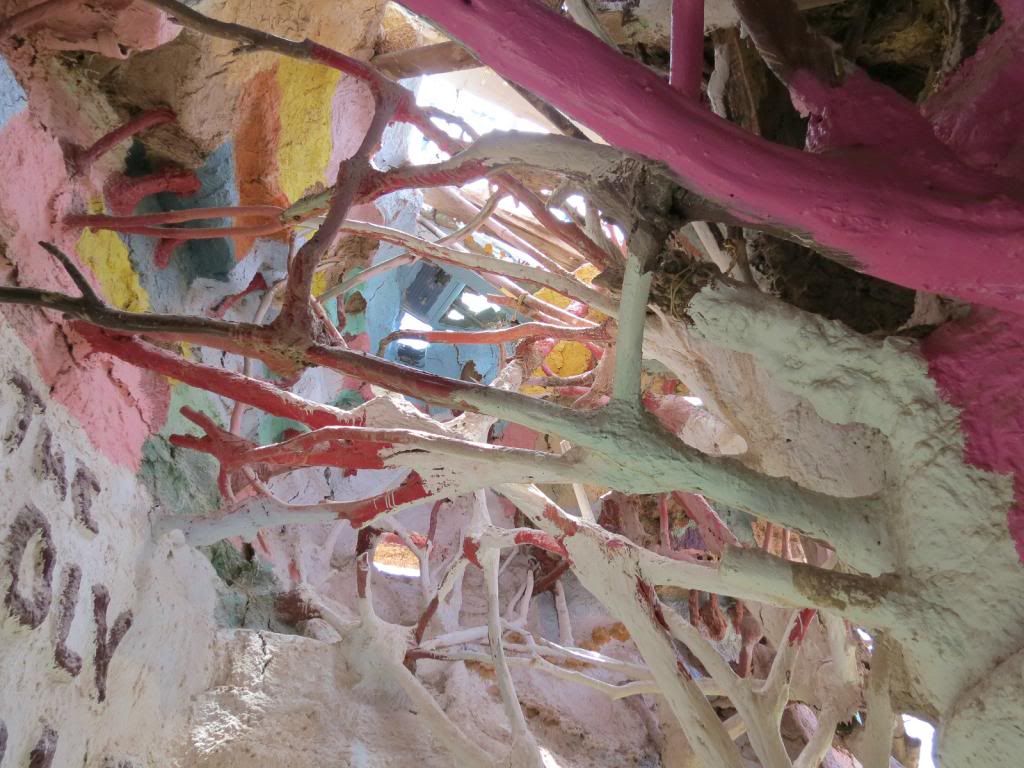 If you ever decide to go there, make sure you have plenty of time to also drive by Slab City, the Salton Sea and Bombay Beach; here are a couple of pictures of the latter (yup! I like eerie places).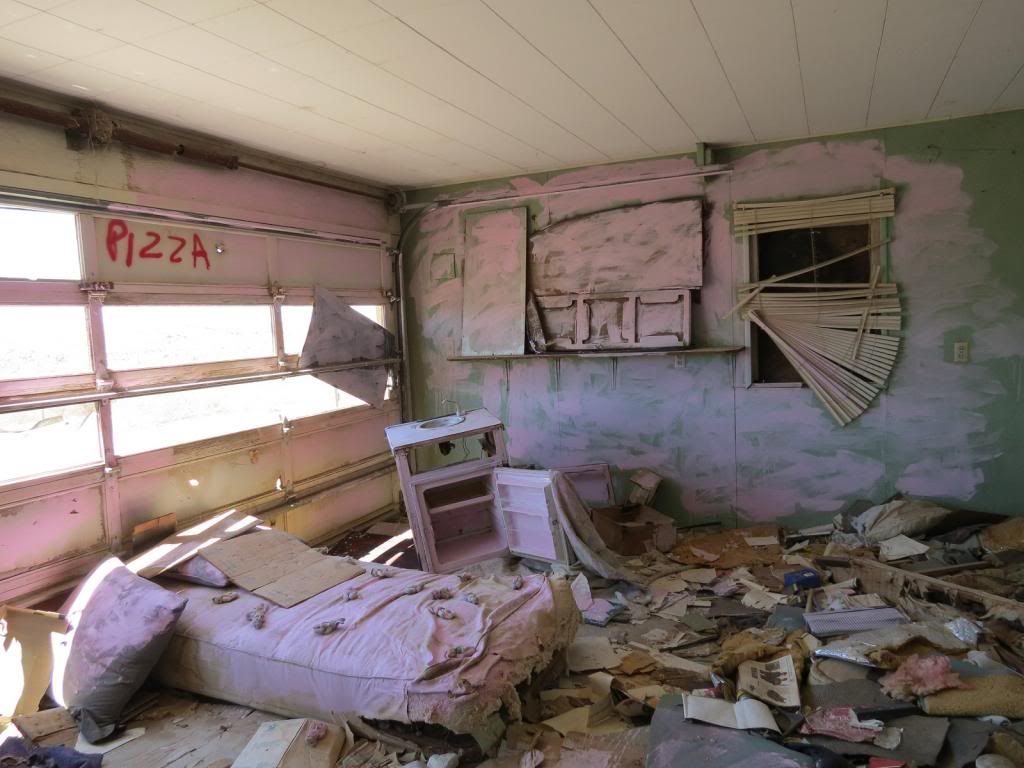 Hope you enjoyed this tour to desert-y California. Thanks for reading! 😉
You might remember Miki from her other

guest post

, full of smiley faced RAOKs, or maybe from the beginning of my street art career, where she collaborated with me to

Spread The Love

. I'm so happy to have her back, sharing these beautiful photos from parts of California that we don't see very often. If I get the chance, I'd like to visit all three of these locations. Do you have any more suggestions of odd places that Miki should visit in California?